ECOLINE 270 truck-mounted platform
Welcome to the next level
With 27 metres working height and 16 metres outreach, the ECOLINE 270 extends the ECOLINE range by 3 meters working height. With a vehicle length of only 7.53 m and a permissible inclination of the position of up to 5°, the ECOLINE 270 surpasses s its direct competition in the low budget segment in many respects.
The stable fine-grained steel construction incorporates a great deal of RUTHMANN know-how and components from proven ranges guaranteeing longevity and reliability.
ECOLINE 270
Permissible inclination
5°
Permissible total weight
3.500 kg
Work basket size
1,30 m x 0,70 m
Work basket load capacity
230 kg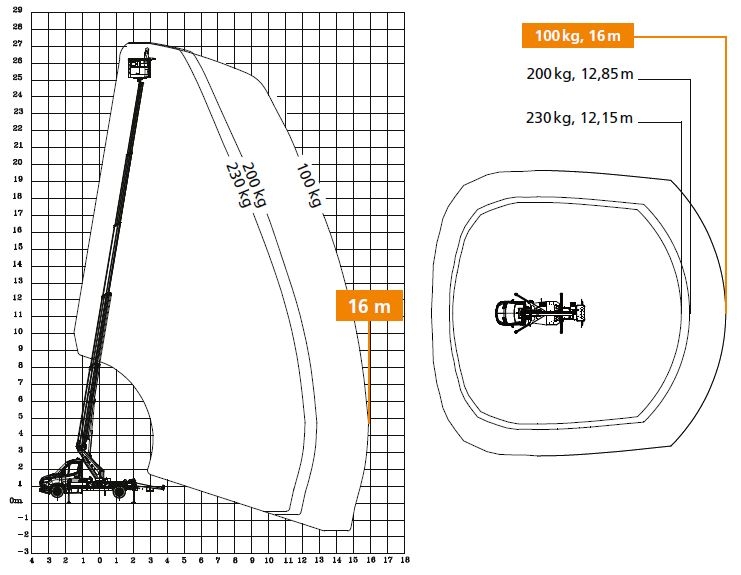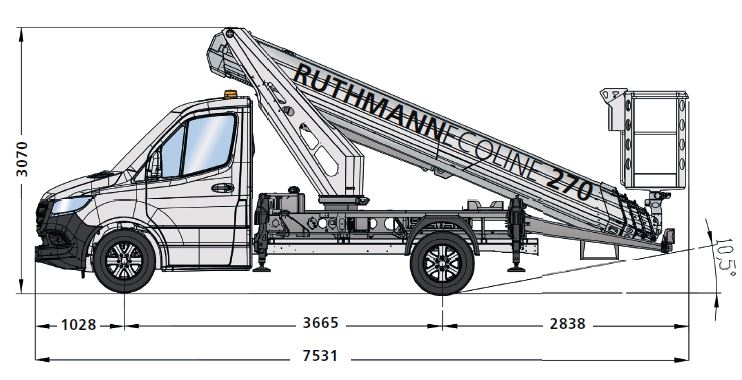 Performance data given are maximum values. Exact dimensions and weights are depending on the carrier chassis.