RUTHMANN Holdings GmbH announces a significant change in its management structure: Christian Roß has been appointed Head of Sales International. The decision will take effect from 1 March 2023.
Christian Roß is no stranger to RUTHMANN. His professional career began in 1997 as an industrial clerk at RUTHMANN. In the following years, he completed a part-time degree in business administration and held various positions in service and sales, including Area Sales Manager North, Team Leader Field Sales Germany and most recently Head of Sales Germany. In addition to his activities as Head of Sales Germany, he will now also be responsible for the international sales business together with Marius Wiesmann, Team Leader Export, and the entire Export Team. Christian Roß reports directly to Stefan Linnemann, Head of Sales & Marketing.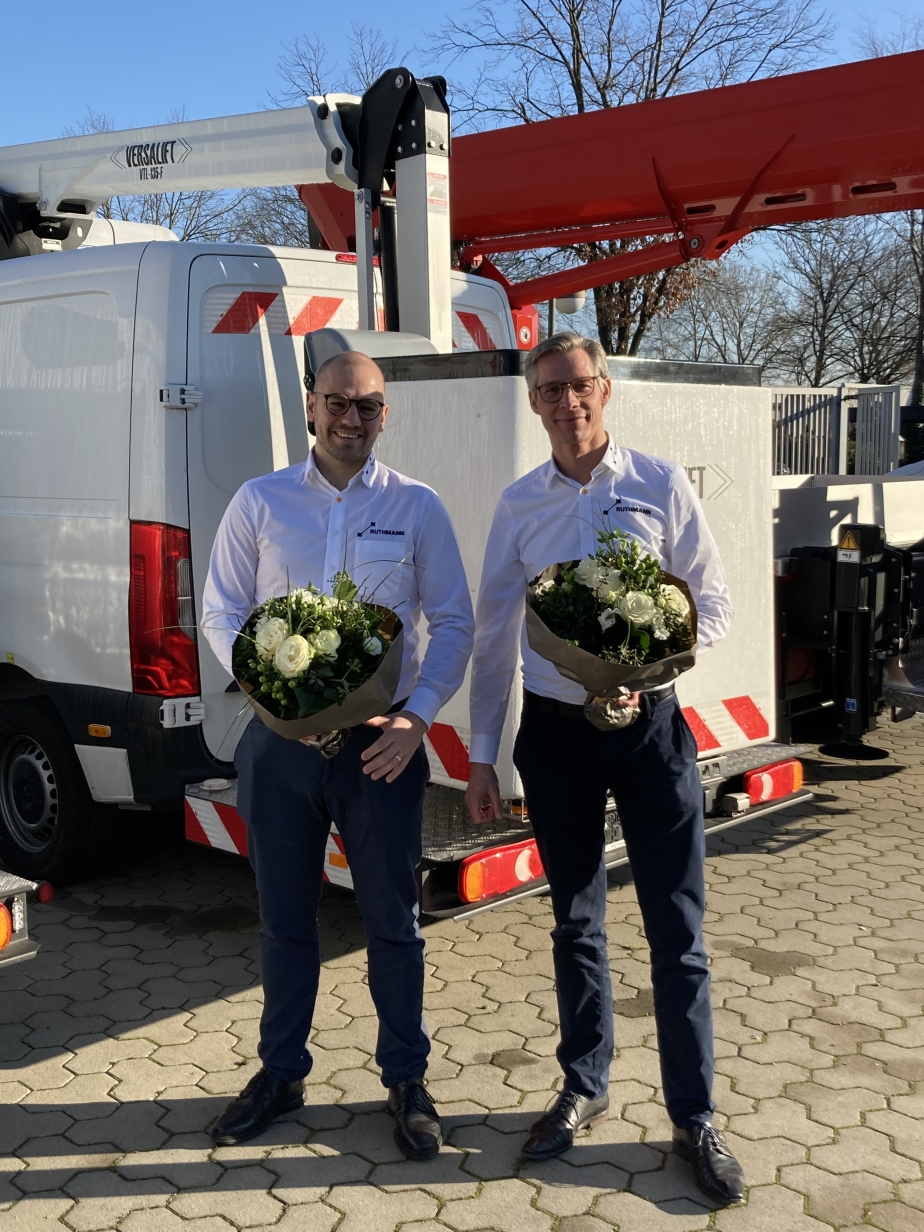 "We are very pleased to welcome Christian Roß as our new Head of Sales International. His many years of experience in sales and his knowledge of the international market will help us strengthen our global business relationships and open up new markets," said Stefan Linnemann, Head of Overall Sales & Marketing at RUTHMANN. "We wish Christian every success and look forward to working with him."
Marius Wiesmann will take over the position of Team Leader Export from 1 March 2023. Marius Wiesmann started his apprenticeship as an industrial clerk at RUTHMANN in 2012 and trained part-time to become a business administrator. He has been working in Sales Export since October 2015 and has his own country responsibility.
As the new Export Team Leader, Marius Wiesmann will manage all export activities and provide his team with technical support in day-to-day operations. In addition, together with Stefan Linnemann, he will drive the development of markets that have not yet been tapped for RUTHMANN and look after international key account customers. Marius Wiesmann will report directly to Christian Roß, Head of Sales International.
"We congratulate Marius Wiesmann on his new position as Team Leader Export. With his extensive experience in the export business, he will help us to further expand our international business and strengthen our position as a leading manufacturer of aerial work platforms," said Stefan Linnemann. "We are convinced that both Christian Roß and Marius Wiesmann will master their new tasks with great success and we look forward to working together on the further internationalisation of RUTHMANN."
With these two personnel decisions, RUTHMANN is sending a clear signal for the future and further expanding its leading position in the market.