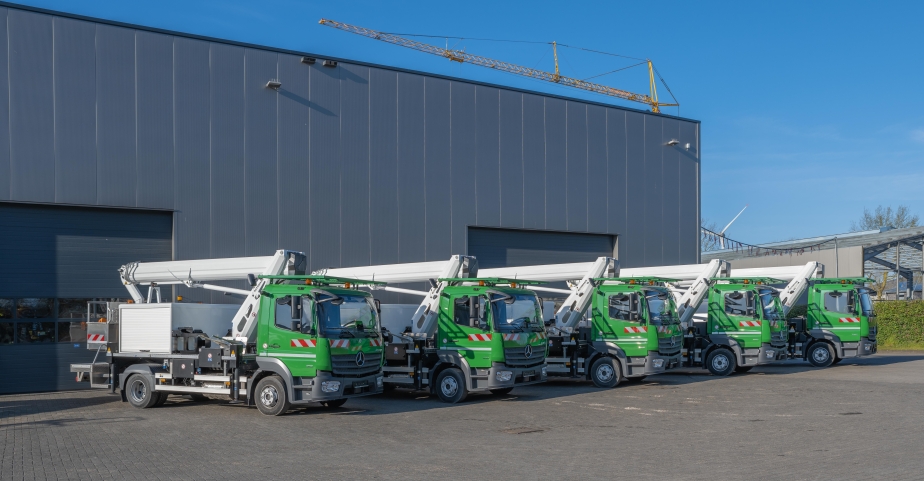 With five STEIGER®s TBR 230 S7 Hybrid, the office for Landscape Management and Green Spaces of the City of Cologne are supplementing their existing fleet, in which three TBR 230 HV 5 Hybrid are already being used successfully. Mounted on a Mercedes Benz chassis, they will in future also be used emission-free in the Cologne city for the maintenance of trees in parks or cemeteries.
In this way, the City of Cologne continues to consistently implement its plan to achieve a climateneutral Cologne by 2035. The Parks Department has currently already converted 40 % of its hand-held equipment and around 20 % of its vehicles to alternative energies, thus contributing to savings. The STEIGER® with RUTHMANN hybrid technology save an average of around 3,000 litres of diesel fuel per vehicle and year, as the equipment can be operated electrically via the lithium battery during operations.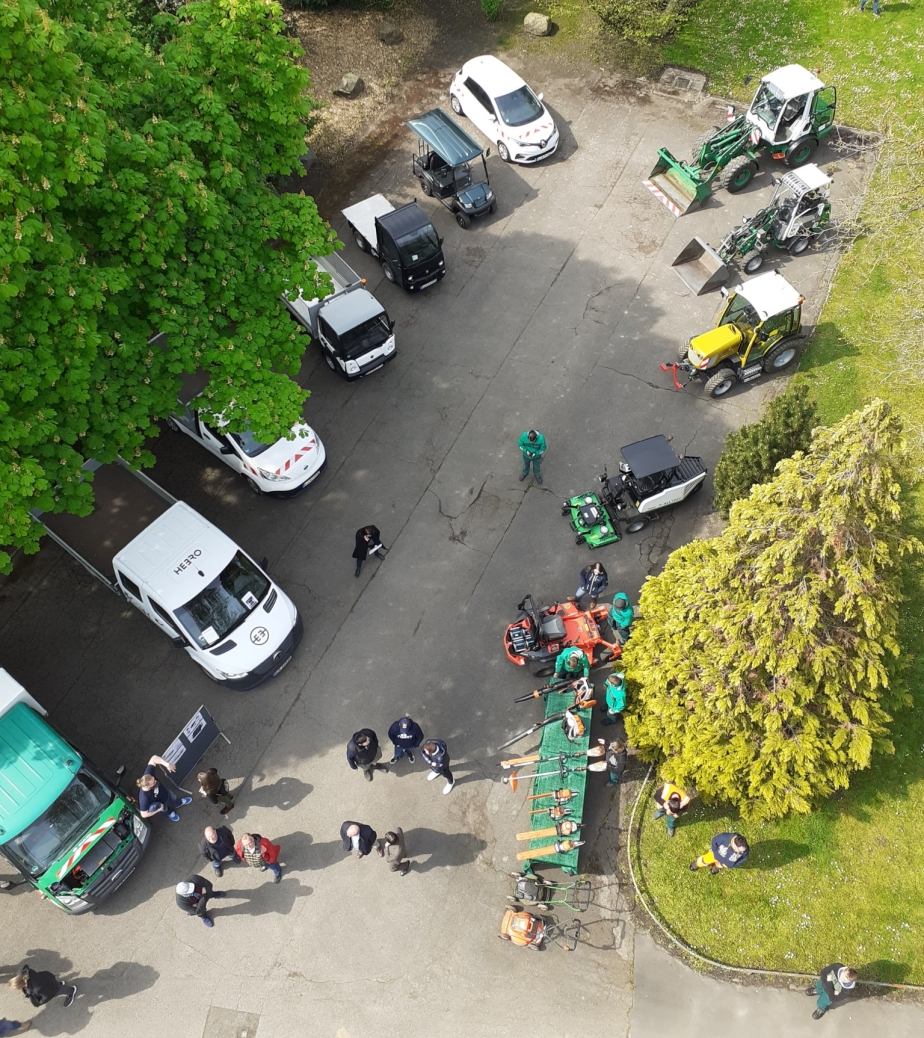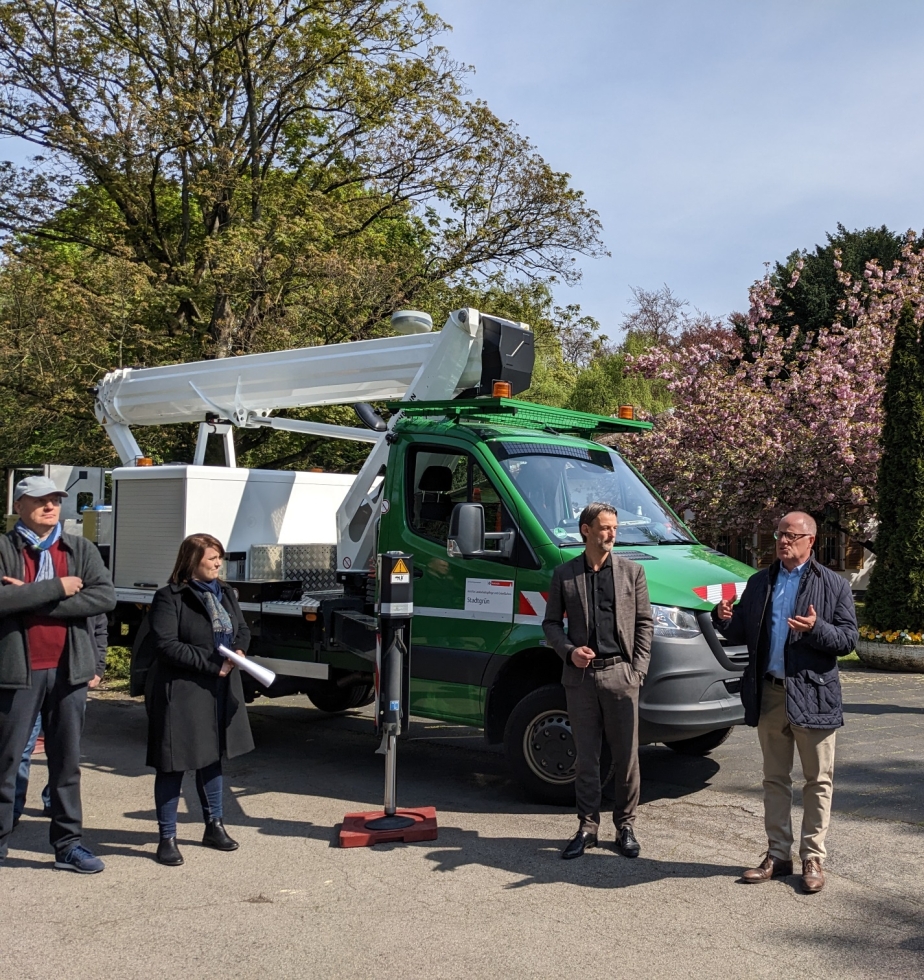 "In addition to the elimination of pollutant emissions, the battery-powered devices bring considerable advantages, especially for green maintenance in Cologne's cemeteries, as citizens as well as employees can be spared the disturbing noise and exhaust fumes of combustion engines," says head of office Manfred Kaune.
The new STEIGER® TBR 230 S7 Hybrid, with a lateral reach of 16.40 metres and the RÜSSEL®, provides the necessary flexibility for use in the city area and is ideal for all regularly required work by the waste management companies. With the 7.5-tonne chassis and the large, double-sided accessible boxes, they offer a high payload and plenty of storage space for the tools and work materials required during use.
Another three STEIGER® T 330 Hybrid and three T 330 HV12 Hybrid were ordered in May 2023. We thank you for the renewed trust in our STEIGER® and wish the office for Landscape Management and Green Spaces of the City of Cologne many successful operations!